สินค้ามาใหม่
Bushnell Trophy Cam HD Aggressor 20MP
Bushnell Security Box

SP80
next generation GNSS receiver that combines decades of GNSS RTK technology with revolutionary new GNSS processing



Starter 1-2-3
ลดเหลือ 1000 ฿

Stealth Cam GXW-Wireless

Protimeter® Mini C Wood Moisture Meter
ปกติ ฿
ลดเหลือ

14000

฿

Tree Core Reader
Peristaltic Pumps
DET-2

TruArc 3
ลดเหลือ 1000 ฿


GPSMAP 64sc
ลดเหลือ 25500 ฿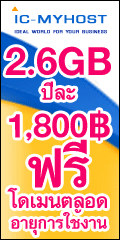 KB-14



เข็มทิศพกพา พร้อมช่องส่องมุม ความละเอียด 0.5 องศา เหมาะสำหรับการวัดตั้งเสาโทรศัพท์ ดูฮวงจุ้ย งานสำรวจ

รหัส :
TCG309
ราคา :

8500

฿

7000

฿
ขนาด :
77 x 52 x 15 มม.
น้ำหนัก :
93 กรัม
ยี่ห้อ :
SUUNTO
รุ่น :
KB-14
ผลิตจาก :
Finland
ประเภท :
สินค้าใหม่
ขายส่ง / ขายปลีก :
ขายปลีก
สินค้า :
สินค้านำเข้า
รายละเอียด :

คุณลักษณะเด่น

- วัดทิศทางได้แม่นยำ

- มีช่องส่องเพื่อการอ่านค่าที่แม่นยำมากขึ้น

- มีช่องสำหรับติดกับขาตั้งเพื่อการทำงานที่คงที่

คุณลักษณะทั่วไป

G

DG

ขนาด:

77 x 52 x 15 มม.

77 x 52 x 15 มม.

น้ำหนัก:

93 กรัม / 3.28 ออนซ์

93 กรัม / 3.28 ออนซ์

วัสดุเลนส์:

Acrylic

Acrylic

การปรับแก้ความลาดเอียง:

ปรับแก้ได้

ไม่ได้

ทั่วไป

ชนิดแบตเตอรี่:

ไม่ต้องใช้แบตเตอรี่

ไม่ต้องใช้แบตเตอรี่

ช่องต่อขาตั้ง:

✔

✔

ตารางการแปลง:

cotangent 0-45°

cotangent 0-45°

กระเป๋าใส่:

✔

✔

สิ่งที่แนบมา:

เชือกเส้นเล็ก

เชือกเส้นเล็ก

เข็มทิศ

มาตรส่วนทิศทาง:

องศา

องศา

เข็ม:

card

card

Globally balanced:

✔

✔

Liquid filled and jewel bearing:

✔

✔

เลนส์แบบปรับได้

✔

✔

ความแม่นยำเข็มทิศ:

1/3°

1/3°

ความละเอียดเข็มทิศ:

1/2°

1/2°

รายละเอียดทางกายภาพ

อุณหภูมิที่ใช้งานได้:

-30° C ถึง +60° C /

-22° F ถึง+140° F

-30° C ถึง+60° C /

-22° F ถึง+140° F

อุณหภูมิในการเก็บรักษา:

-30° C ถึง +60° C /

-22° F ถึง +140° F

-30° C ถึง +60° C /

-22° F ถึง +140° F

GPS ติดตาม & นำทาง

การเล็ง:

เลนส์

เลนส์
สินค้าแนะนำ
TruPulse® 360° Rangefinder/Hypsometer

FOCUS 6+
a new range of tough, water resistant, and ultra-portable mechanical total stations. Available in 2" and 5" models, offers superior quality optics and dependability, making them ideal for a variety of surveying applications.



Water Level Meter Model 101
For measuring the depth to water in wells, boreholes, standpipes, and tanks, Model 101 Water Level Meters are the industry standard for portable hand operated meters



Monterra
a full-featured Wi-Fi® enabled GPS navigator that combines our powerful mapping with the versatility of Android.
ปกติ

37000

฿
ลดเหลือ

32000

฿

Bushnell Trophy Cam HD Aggressor 20MP

FOCUS 30
fully robotic motorized solution provides improved speed, accuracy and precision in measurement, moves the power of the observer from the instrument to the range pole, improving the quality of your work.


Stealth Cam GXW-Wireless

Haga Altimeter
ลดเหลือ 19000 ฿


Protimeter® Mini C Wood Moisture Meter
ปกติ ฿
ลดเหลือ

14000

฿


SP60
new generation GNSS receiver offering a high level of flexibility to cover any survey demand from simple post processing



FOCUS DL-15
FOCUS DL-15 digital level is a new, very affordable, digital level delivering simplicity, ease-of-use and versatile onboard software to provide consistent precision, performance and productivity



GPSMAP 62SC
a 3-axis tilt-compensated compass, a barometric altimeter, a 5 megapixel autofocus camera with photo navigation, rugged and waterproof, high-speed USB connection
ลดเหลือ 26000 ฿

Soil Color Book
Peristaltic Pumps
DET-2

TruArc 3
ลดเหลือ 1000 ฿

Heavy-Duty Elevator Tripod
Extra-Tall Fiberglass Elevator Tripod
Thumb-Release Tripod

AL32A
ลดเหลือ 25600 ฿


Oregon 750
ลดเหลือ 28900 ฿